The Story Behind Share Corp
In 1970, Paul Des Jardins and his wife, Patricia, had a vision.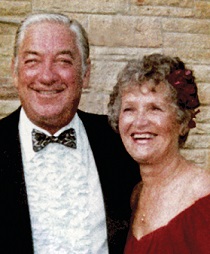 Their vision was of a corporation that offered its customers high-quality chemical products at a great price. On November 9, after meeting with thirteen individuals who shared the Des Jardins' desire and determination to make the vision a reality, Share Corporation was born.
Share Corporation's original strategic plan was to service the end-user directly with competitively priced quality products, all while assuring the corporation and its sales force of a fair profit. This plan was implemented at a small, 10,000 square-foot warehouse in Brookfield, Wisconsin, where $100,000 worth of merchandise was shipped in it's first month of existence.
​
​ Over the next decade, Share experienced tremendous growth in sales, size and diversity.
After moving into a new 30,000 square-foot warehouse in 1980, Share purchased Athea Laboratories, Inc., a specialty-chemical manufacturer and product development company. It was not long after the purchase of Athea that Share became an industry leader in the niche market of chemical specialties. In June of 2013, Laure Des Jardins became President of the company and Share became a women-owned business. Patricia Des Jardins is still vitally involved with daily operations as Share's Chairperson of the Board.
With the help of Athea's research and development expertise, Share quickly expanded its product line of over 400 special-chemical products. From herbicides to insecticides to industrial cleaners to aerosols—Share has a product to serve virtually every industry and business. In January of 2003, Share introduced Hercules Hardware into its product line. Added lines in Fall of 2013 were Partsmaster, Edge Eyewear, Pyramex, Westchester Protective Gear, ORS Nasco and Spill Tech. Share has become a "one stop shop."
Share's corporate headquarters is currently located in Milwaukee, Wisconsin, where today's employees continue to realize Paul and Patricia Des Jardins' initial vision to light and maintain the family tradition that they introduced throughout the entire company.